2015 New Product---Push Asphalt synchronous Chip Sealer
Share
From

Factory
Issue Time

Apr 2,2015
Summary
ZQZ5311TFC Push Asphalt synchronous Chip Sealer is our innovation products with the latest scientific and technological achievements.
ZQZ5311TFC Push Asphaltsynchronous Chip Sealer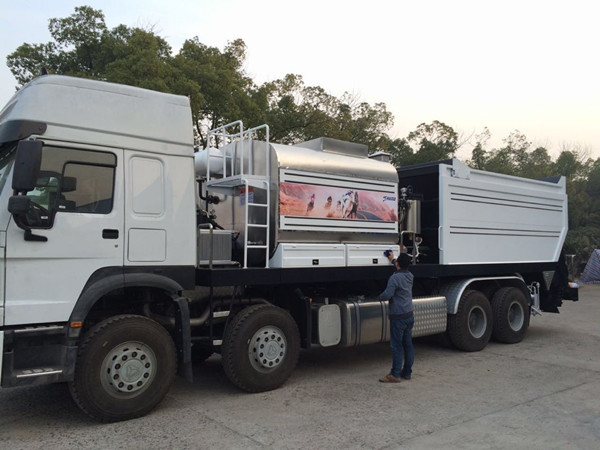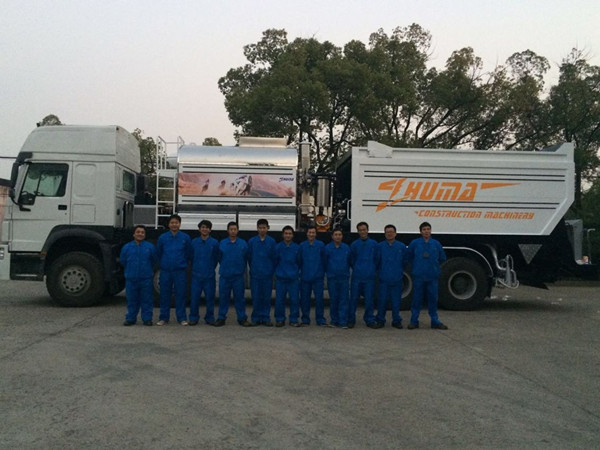 our innovation products with the latest scientificand technological achievements. Its exterior appearance to break thetraditional road construction vehicles, more high-end and practicality in thestructure and painting, to bring greaterconvenience and faster for construction workers on construction operations,significantly improved construction efficiency.
It can be widelyused in all levels of road fast synchronization seal assignments, with cost savings,surface wear-resisting, prevent slippery, waterproof, can quickly restoredafter the construction of traffic, etc. Apply to under the road surface, bridgedeck waterproofing, sealing layer of crushed stone seal technology and pavementmaintenance repair.
Main Advantage:
1. Double burner heating devices with boilerheat conducting oil arrangement make the asphalt to be heated faster.
2. Use to AmericaBell CarterRubber Asphalt Pump.
3. Push hopper design to solve the otherhopper (weight blanking style) stone residues, especially fines and wetmaterial.
4. Push hopper design to avoid the otherhopper (lifting hopper) lifting too high, scratching the wires and constructingdifficulties in the tunnel.
5. Design the large hopper with the buckets upto 14m³.
6. shade doors, escalators, using humanizedtoolbox.
7. 10 inches HMI, visibility is more intuitiveand clear.