ZHUMA/IKOM Makes Successful Debut at the 2018
Share
Issue Time

Mar 19,2019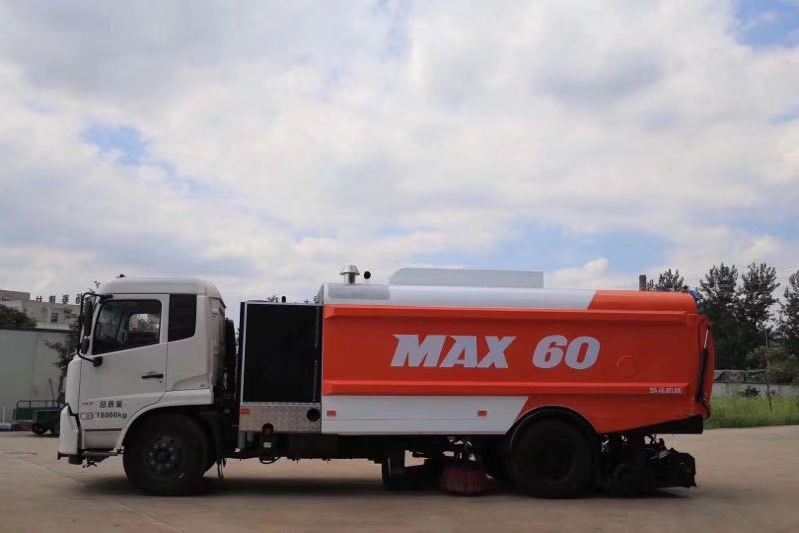 January in Hangzhou, cold and piercing. But Mr. Fu, chairman of ZHUMA/IKOM Machinery Co., Ltd., seems to be in a very bright mood.
In the past 2018, the whole Chinese construction machinery industry, including road machinery, is still in the stage of "recovery of vitality". But for IKOM, the upstart of China's road machinery industry, not only the domestic market is still growing steadily, but also the overseas market can really show the value of Chinese manufacturing. IKOM sales have increased by more than 50% compared with the same period last year. More exciting to Mr. Fu is that the M AX60 high-speed sweeper developed by ZHUM/IKOM has completed its second test in June 2018 and become the only domestic enterprise with this technology. The MAX60 sweeper is a fast-cleaning vehicle developed for highways, urban elevated roads, urban trunk roads, and airport cleaning. It provides an all-in-one solution for airport cleaning, which is four times the operating efficiency comparison existing products on the market.
With the "pioneering" significance of cleaning vehicles and other equipment, in the coming spring season, penetrate into the global road machinery market horn. Our strategic orientation is to become a global standard maker for road machinery.