Sliding mode cement paver plays an important role in the construction of cement pavement
Share
Issue Time

2019/07/17
Summary
Sliding mode cement paver plays an important role in the construction of cement pavement
In May 2019, IKOM cement pavers in Thailand are helping to build roads in counties, townships and rural areas. IKOM CP6000 slip-mode cement spreader is an innovative product developed by itself according to the market demand, which shows IKOM technical advantages in the development and production of spreader for many years.
CP6000 sliding mode cement paver adopts hydraulic transmission system, which integrates mechanical, electrical and hydraulic control. Powered by Volvo TAD620VE water-cooled diesel engine; This machine for concrete paver hydraulic sliding mode, power reserve, two crawler walking, is equipped with automatic driving and automatic leveling control system, the job can be done once the cement concrete paving, leveling, vibrating and tamping, road surface such as extrusion process, the precision forming technology, with high efficiency, low cost, forming; Key-module choose industry products, easy wear parts adopt high wear-resisting material, high temperature and difficult to refill the lubrication parts adopt centralized lubrication system, ensure the advanced nature and reliability of the machine, to meet the need of high speed railway and highway construction in our country, improve the construction quality and speed of the cement concrete pavement, the whole machine performance reached the international advanced level.
"CP6000 slip-mode cement spreader is a domestic product I have seen, and there is no difference in function between it and foreign products. Besides, it is easy to operate and reasonable in humanized design. The equipment has high power, construction speed is much faster than manual, and the flatness of the paving completely meets the design requirements, "said an operator at the construction site.
CP6000 sliding mode cement paver has a basic paving width of 3.4m, width of 6m and paving thickness of 0.35m, and it is equipped with automatic leveling device. The longitudinal flatness is less than 3mm/3m, and the lateral slope is within the range of 2/1000, providing a reliable guarantee for the flatness of the road surface.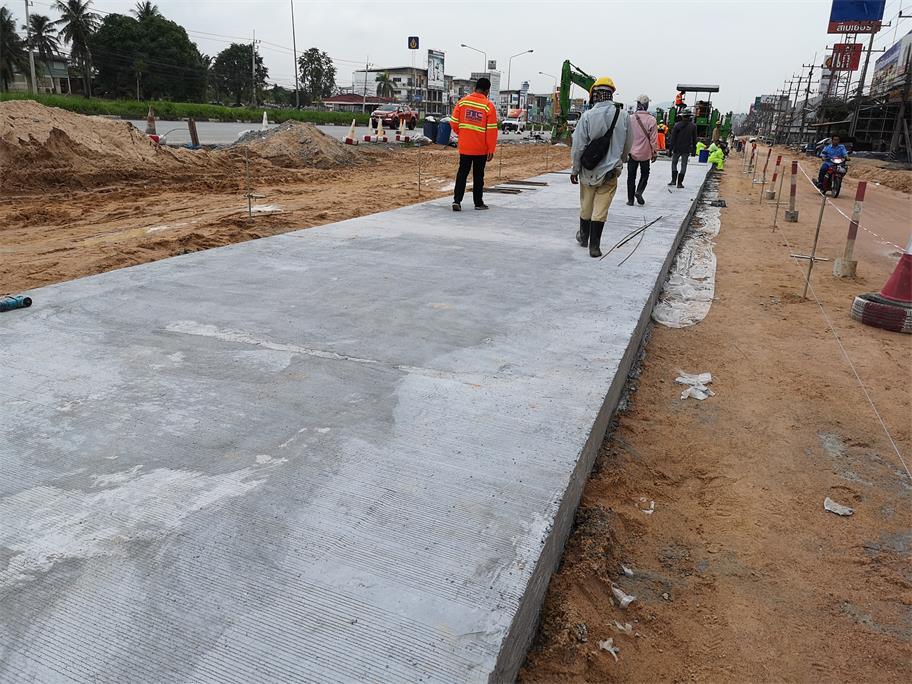 CP6000 sliding mode cement paver passed the appraisal in 2014, which is a mass production and sales product in China. Its basic spreading width is 3.4m, spreading width is 6m, fully meeting the construction needs.

In addition, CP6000 sliding cement paver is also widely used in high-speed railway construction, such equipment is widely used in lanxin line, wu-guang line and cheng-yu line.

Attach: CP6000 slip mode cement paver main performance characteristics

1. Equipped with original imported water-cooled engine, powerful and reliable.

2. Full hydraulic drive, using CAN bus communication and distributed control structure, reduce line failure rate.


3. Adopt fault intelligent diagnosis technology to timely warn potential faults.

4. Spiral cloth dispenser can be controlled to achieve effect.

5. The driver has a broad field of vision for easy observation.

6. The plate bottom plate and screw are made of the world's advanced high wear resistant materials.

7. Automatic leveling device, with longitudinal flatness less than 3mm/3m and transverse slope within 2/1000 range, provides reliable guarantee for road surface flatness.

8. the track driving device composed of lubricated support wheel and track board, etc., is durable and has good adhesion and is not easy to skid.

9. Complete the paving of cement road surface at one time, and drive the middle and side pull bars.