Meeting in Hangzhou, the company participated in the 2019 International Engineering Development Summit Forum
Share
Issue Time

Jul 24,2019
Summary
Meeting in Hangzhou, the company participated in the 2019 International Engineering Development Summit Forum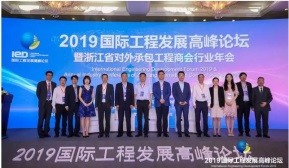 On July 9th, the 2019 International Engineering Summit Forum was held in Hangzhou by the Zhejiang Foreign Contracting Engineering Association, Tianjin University International Engineering Management College, Beijing Foundation Evergreen, and the outreaching intelligence co-organized. With the theme of "innovation cooperation, helping international projects to develop with high quality", the forum will carry out the industry situation outlook, regional market development and exchange, enterprise transformation and development sharing, and jointly discuss the development path of foreign contracted engineering industry under the new situation. More than 300 practitioners from international engineering industry from all over the country participated in the forum.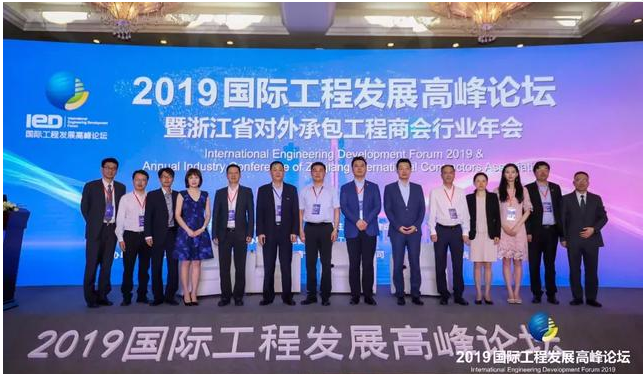 The summit forum has 12 central enterprises, and CHEC (China Harbour Engineering), POWERCHINA, and CCECC also gave keynote speeches.
The first topic is "How to smoothly go through the "going out" of Zhejiang enterprises in the context of 'One Belt, One Road'?", chaired by Deputy General Manager Liu Jianwei of Zhejiang Construction Group, deputy general manager of China Electric Power Construction Huadong Institute, and China Energy Construction Group Zhejiang Electric Power Chairman of the Design Institute Shen Youxing, Deputy General Manager of China Thermal Power Construction Group Zhejiang Thermal Power Construction Yu Yu, and Deputy General Manager of CITIC Insurance Zhejiang Branch Wang Wei.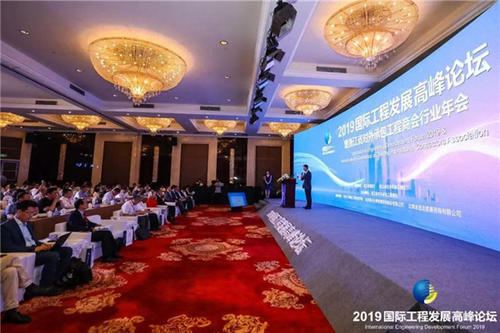 The second topic is centered on "soft power construction, high-quality 'going out' compulsory course", hosted by Zhou Xiaodong, deputy general manager of Beijing Jiye Changqing, deputy general manager and chief economic officer of Zhongyi Insurance, Dai Jia, Overseas Security and Security International Director Zhou Zhanggui of the Collaboration Center and Deputy General Manager Cai Wei of the Bank of China Zhejiang Branch made relevant speeches.
This forum is the first large-scale information acquisition, experience exchange, project promotion and cooperation seminar platform for Zhejiang foreign contracted engineering industry. The forum further expanded the pace of Zhejiang's opening up to the outside world, and assisted Zhejiang international engineering enterprises to actively participate in the construction of the "Belt and Road" and promote cooperation between upstream and downstream alliances of foreign contracted engineering enterprises.