IKOM machinery 2020 conference
Share
Issue Time

Jan 19,2020
Summary
IKOM machinery 2020 conference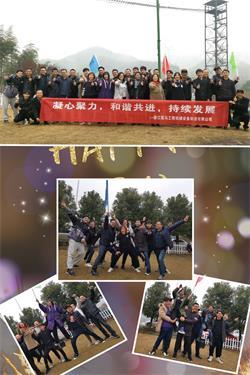 IKOM machinery 2020 conference was held ceremoniously. Based on the achievements of the company in 2019, all departments of the company strive to create a new situation in 2020 and offer suggestions.
In 2019, the company devoted itself to specialized research in product R & D, market development, and continuous improvement of internal management, and achieved good results through innovation, expansion and hard work. Max60, a high-speed sweeper developed successfully, has achieved mass sales and gained good market response after being put on the market. It is the first sweeper with an effective operation speed of 60km / h in the world. The road machine series has been upgraded in the transformation process of the sixth national product. The integrated intelligent control system developed by A. sicontrov realizes the automatic control of the whole construction process of the distributor truck, which is the highest level technology in the industry, and has a more perfect experience in the degree of product intelligence.
In 2020, the company will run at high speed on the two main lines of road machinery products and road administration products. Road machinery products will expand market share and improve product series on the basis of the technical advantages of the distributor series; road administration products will rapidly expand the market in max60, seize the market system high point, and extend the product tentacles to form a technical moat.