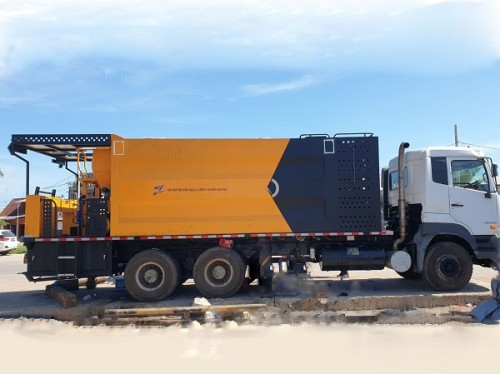 Item specifics
After-sales Service Provided

Overseas third-party support available
Description
<iframe width="560" height="315" loading="lazy" src="https://www.youtube.com/embed/jOqyLkj_oxs" frameborder="0" allow="autoplay; encrypted-media" allowfullscreen></iframe>
Main Technical Description
1. Purpose-made low speed chassis with good construction effect as well as high production efficiency.
2. Be controlled by PLC program, and the automatic degree is more approximate to intelligentization.
3.Six independent hydraulic power sources ensure the dynamical stability of each system and noninterference.
4. Double-shaft blade mixer has good slurry effect; the angle of discharging can be adjusted vertically to adapt the construction of ramp pavement.
5. Fluid pipeline of stainless steel prolongs the life of complete machine.
6. Centralized control, indicate pre-warning, humanization design.
7. High & low pressure rinsing devices are more convenient for construction and the maintenance of equipment.
8. Automatic tyre spray system fulfills the construction with special technological requirements.
9. Vibration device of bin settles the phenomenon that the aggregate has frame.
10. Aggregate bin with 55°slant-wall makes the aggregate drop more freely.
11. The complete machine has an elegant appearance.
Model

ZZM5255TFC

ZZM5315TFC

10350×2495×3400

11950×2500×3360

Chassis

SHACMAN/HOWO

Engine power(kw)

213

Aggregates Bin Volume(m3)

10

12

Emulsion Tank Volume(L)

3500

4000

Water Tank Volume(L)

3500

4000

Additive Tank Volume(L)

400

600

Cement Addictive Volume(L)

2*500

Discharge Volume Of Mixer(t/min)

≤3.5

Width Of Paver(m)

2.5-4.3

Asphalt Pump

HX

Hydraulic Pump

PERMCO, US

Hydraulic Valve

Germany BUCHER

Hydraulic Motor

DANFOSS, DENMARK

Hydraulic Reversing Valve

Germany ARGO-HYTOS

Vibrating Motor

OL, ITALY

Reduction Gear

Tianjin SEW

Main Electric Unit

Delta, TAIWAN

Text Display

LUOSHENG

Electric Relay

Germany Weidmueller

Mixer

China: Forced double-shaft mixer

Paving Box

IKOM hydraulic spreader box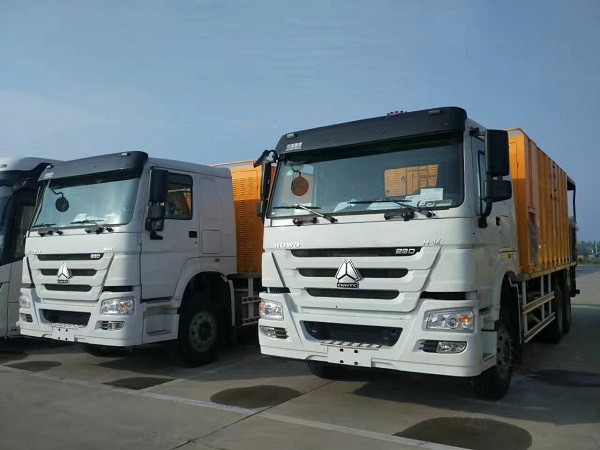 Aggregates Bin Volume:10m3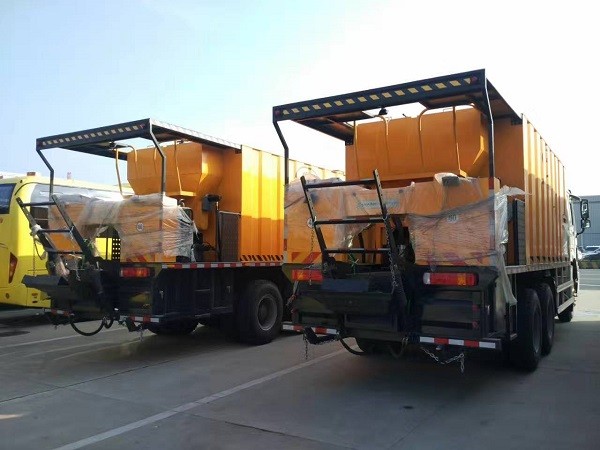 Aggregates Bin Volume:10m3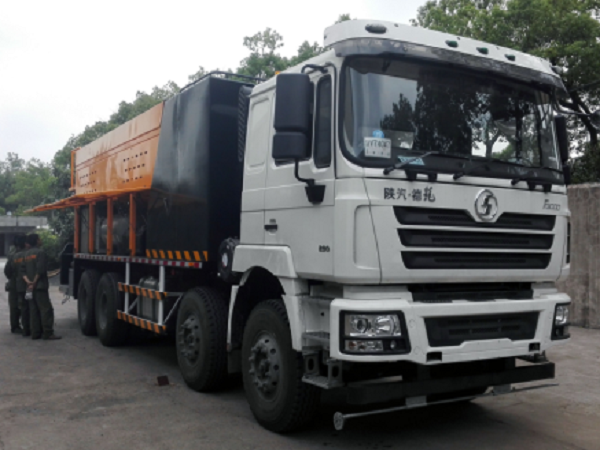 Aggregates Bin Volume:12m3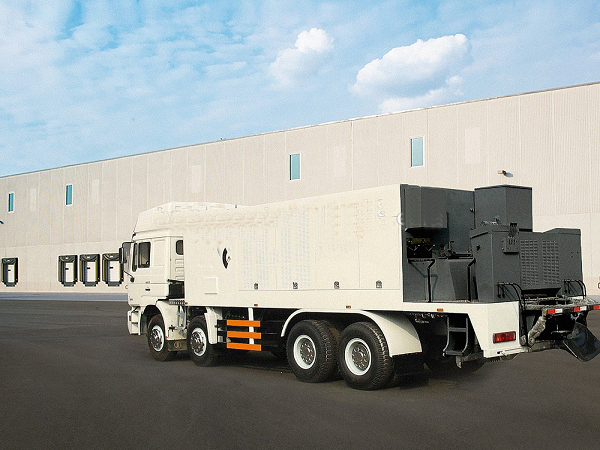 Aggregates Bin Volume:12m3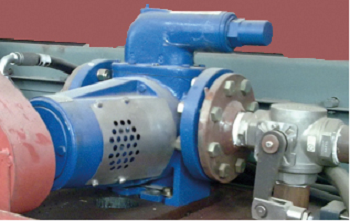 Imported asphalt pump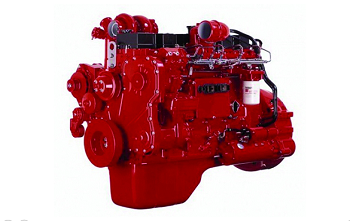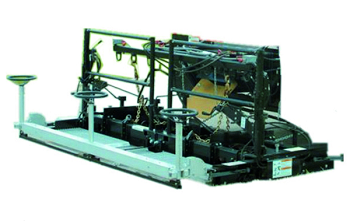 spreader box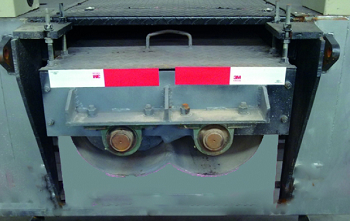 Dual stirring system